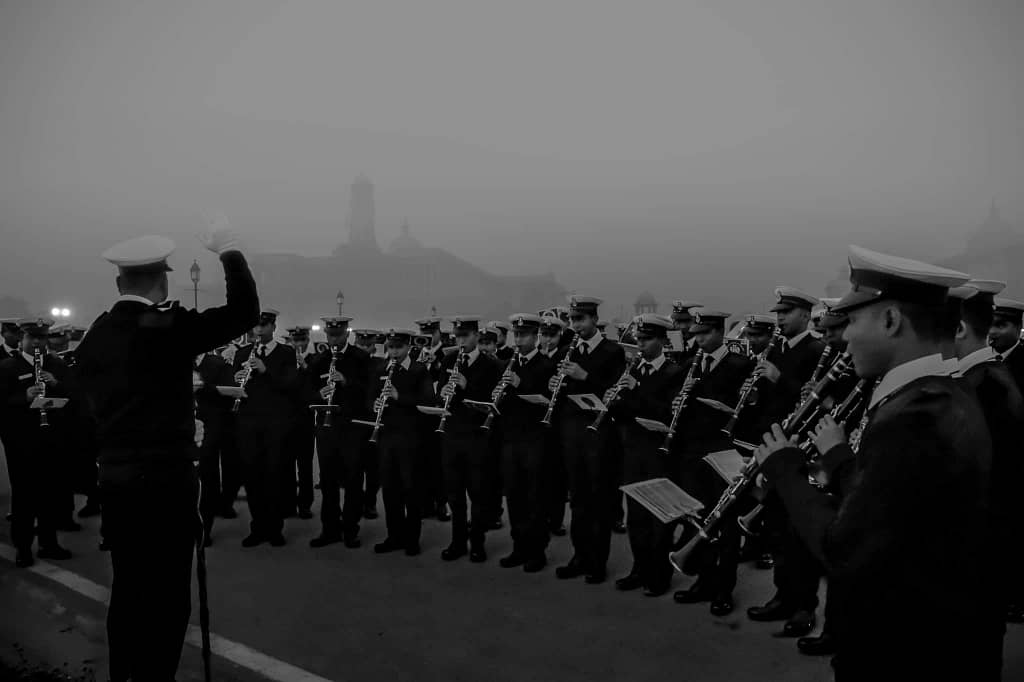 Inculcate Patriotism through these 13 numbers
On 26th Jan 2019, Independent India will celebrate its 70th Republic Day. This marks for an enormous celebration of freedom from the British Empire after prolonged years of enslavement and honor the foundation of Constitution of India.
There is no doubt that Bollywood has played a serious role since 1947 to drill the loyalty feeling through its songs. Recently, several got emotional while watching Raazi and got goosebumps when the "Ae Watan" song was played. Surely, the song has already hit the correct chords with its audience.
It was not a straightforward cakewalk for us to achieve this freedom, therefore let's not forget the hardship of our ancestors and celebrate our success. These songs can inject flag-waving feeling in us and drive us to do good for our beloved nation.
1)    Bharat Humko Jaan Se pyara hai- Film Roja
This song was featured in much-acclaimed mani Ratnam film "Roja" in 1992. This film's music embarks the journey of legendary A R Rahman within the Bollywood movie industry and fortuitously, he got a national award for its best music direction. This was sung by another legend from south Hariharan who through his hypnotic voice created the song incomparable favorite for several. The song is extremely soothing to the ears and manage to keep up the sense of secularism.
2) Ma Tujhe Salaam
Another Rahman creation that left no stone unturned to acquire a place in our heart for being a revolutionary flag-waving song. This song is hard to replace by any other song for its background music and wizardly voice of AR Rahman.  Based on Raag Desh, this song has all the proper notes to fill our heart with the notion of freedom whenever the lines containing VANDE MATARAM occurred.
3) Ye jo des hai mera –  Film Swades
When it involves patriotic movies, nobody can contend with Shahrukh Khan and his films for his contribution. With films like Swades, Chak De, Phir bhi dil hai Hindustani, Dil se, etc. he has represented numerous reminder of jingoism and created a niche for himself. This song was composed and sung by A R Rahman for the film Swades.  The inclusion of Shehnai sound, soft beats, and lyrics explaining the fragrance of soil of your country increase the essence of the song and you stay connected throughout the song. Also, it explains what your motherland is to you and eventually you'll come back to your country despite where ever you go.
4) Aisa desh h mera – Film Veer Zaara
This is another song from Shahrukh's film that has excellent lyrics describing your motherland in a very straightforward manner. The song was picturized on SRK and Preity Zinta for the film Veer Zaara, the film that encourages love across the border. The simplest a part of this song is once Preity Zinta explains SRK, there's no distinction in her country moreover. This song routes for love and support for our neighboring countries.
5) Chak de india – Chak De
Believe it or not, Ever since this song was released in 2007, we all have gone nuts over it. this can be a requirement song to be played whenever there's crucial cricket match, or when India win any medal during Olympics or Commonwealth games.. With its excellent preaching lyrics penned by Jaideep Sahni and music composed by the sibling duo Salim Sulaiman, it became the country's song. In fact, this song was sung by Virat Kohli after 2011 World cup win in front of the crowd.
6) Phir bhi dil hai Hindustani Title Track
This song was one amongst the favorite songs throughout 90's and was typically chosen in schools to perform for republic day and independence celebration. It absolutely connects with the audience because it explains the simplicity and honesty of Aam Aadmi. In conclusion, this will not fail to recharge you once more with devoted thoughts for your country.
7) Rang de Basanti Title Track
Another masterpiece by A R Rahman for the movie Rang De Basanti, this song was sung by energetic Daler mehndi and melodious Chitra. The song is jam-packed with energy and is ideal to be thought-about as a dance variety.
8) Aye watan tere liye Film Karma
Composed by legendary Lakshmikant Pyarelal and sung by Kavita Krishnamurthy and Mohammed Aziz for movie Karma, is extremely near to heart for several flag-waving crowds of our nation. The song that was pictured on legendary Nutan describes one's duty towards the nation.
9) Aye mere watan ke – By lata mangeshkar
Through this song, it signifies that we should always remember that a certain variety of men i.e our soldiers standing all day and night to safeguard us from unforeseen problems.This is beyond any question in becoming the immortal flag-waving song of all time for its mention of pain and sacrifice of our soldiers. The song that was composed in remembrance of soldiers who lost their lives during Sino-Indo war of 1962 was performed Live by our nightingale Lata Mangeshkar in front of Nehru and Sarvepalli Radhakrishnan.
10) Hindustani – By Shankar mahadevan
Although the film "Dus" that it had been actually composed for never released, the song has managed to form its mark. Even after so many years, this song ne'er slipped its place from being another anthem song.
11) Bande me tha dum – Film Lage raho munna bhai
Let's not forget this man for his contribution in our freedom. I'm talking about Mahatma Gandhi who by following the path of Truth and non-violence had succeeded in achieving freedom alongside the support of abundant different freedom fighter's sacrifice like Bhagat Singh, Bose, Azad, and plenty of others. Composed by Santanu moitra and sung by new Gen legends Sonu and Shreya, this song has excellent chords to take a place in your heart.
12) Aye mere pyaare watan – Film Kabuliwala
The moment you hear this song, it'll remind you of your country and can induce loyalty for your nation. The song has been all time favorite for several generations for its pain and sympathetic voice of Legend Manna Dey. This was featured in an old classic Kabuliwaala, adapted from Rabindranath Tagore's novel of the same name.
13) Kandhon se milte hai kandhe – Film Lakshya
In some way, this is the ultimate song for our Soldiers for keeping their spirit and enthusiasm alive. Also, through this song, we are able to get a glimpse of their journey. Composed by the hit trio Shankar Ehsan Loy and sung by gifted Singers like Sonu Nigam, shankar Mahadevan, Hariharan, roop kumar rathod, Kunal ganjawala, etc. was picturized for the Film Lakshaya.