Social Detox – Disconnect to ward off Corona Virus
As of late, the coronavirus has spread like a wave in the quiet ocean and has taken the front seat in our life. Unquestionably, this has affected every person on the planet which is spreading via respiratory droplets.
People are recommended to live in detachment for the good of themselves and other's sake and to follow precautions as suggested by medical authorities. Sick and Non-sick are on isolation and those who are supposed to be exposed to the virus are on quarantine. Suddenly the demand for Masks, Sanitizers, and Handwash has increased and the government is requesting its kin to stay at home and step out only when required as the transmission can occur through fomites also. Also, there is a great deal of falsehood spreading on the web too which we need to ignore.
Being precautious
At this hour of need, we must be precautious rather than frightened. Meanwhile, The School, colleges, Cinema halls are shut for the next 2 weeks. Companies are providing Work from home facilities to their employees for safety. People are losing their positions in various sectors such as Hospitality, travel, aviation, etc. Organizations cutting the salary of employees, asking employees for paid off, etc. The global crash is real, Sensex falling and entering the bear market and the economic slowdown is not untrue. Unexpectedly our lives which were running at rapidly high speed has stopped with an undesirable break. We must bolster this global halt and lockdown so that the pace of the virus decreases and it doesn't get host and transporters to spread.
According to a few, there is also a grapevine that it was anticipated by a writer named Sylvia Browne a couple of years back about the novel virus in her book "End of Days: Predictions and Prophecies about the End of the World". If we believe the prediction of the late American Author, we must not disregard the excerpt that "it will disappear as quickly as it arrived". We are all together in this fight with the invisible enemy and I hope the prophecy stands true and it vanishes as early as possible.
World will Heal
The world will heal sooner or later from this pandemic, Even if there is no fix discovered we will essentially figure out how to live with it like all other viruses. But this Virus has brought the whole world together and on the same page and wavelength for quite a while. We cannot ignore the good things that have occurred due to the virus chapter and quarantine such as
The cross border stress news has disappeared, no one is interested in communal tension debates, and most importantly nature striking the right cord again due to the reset button. Concern (Sanitizers and handwash) have successfully shifted the focus from hate messages. People with different ideologies are together looking for solutions to deal with the situation.
Spread Positivity
If you are isolated at home for long, you feel depressed and boring when disconnected from the routine life, but having something that brings a positive state of mind is better than being upset and dismal. This is certainly not a good time for extroverts as the boredom might be tough for them to deal with. Introverts are the one having chill at this time as there are already expert in isolation and social distancing. There is a third category of Ambiverts. Individuals like me who have a place with this classification are the ones claiming to be cheerful however are keeping up a harmony between social separating and boredom.
As they are an amalgamation of both the characteristics, they have a lot simpler time adjusting their way to deal with individuals dependent on the situation. It's been 3 days to lockdown at home and I have been attempting to complete pending tasks (apart from my actual work) such as picked up reading a book which was left halfway, started watching a New series, learning new Urdu words(Urdu is love for me as it expresses emotions and sarcasm in the most beautiful way), organizing the closet(basically shifting of winter outfits), will try craft in the next week, will plan to edit my contents on the drafts of my blog etc.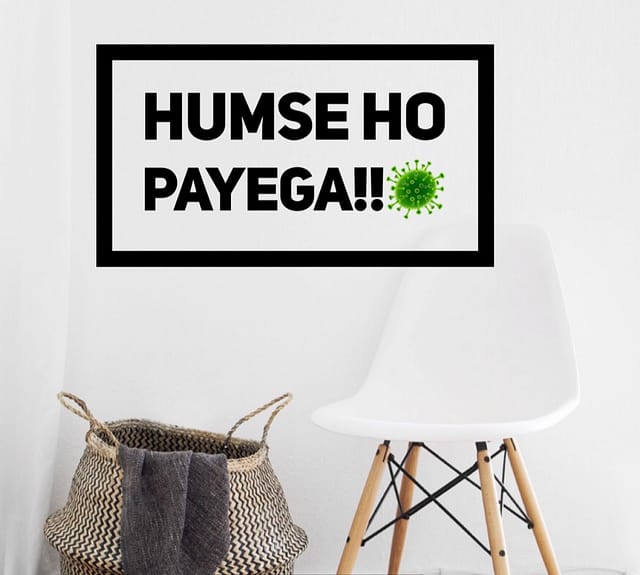 Today, I wish to bring something to light up the mood through a Micro-Fiction.
It's my small effort to help the state of mind and bring a smile on your face.
———————————————————————————————-
Language of Love !!
Rhea was on a trek with her group of 4 friends to a tiger nest in Bhutan. They started their trek at half-past six in the morning. The group decided for their first halt near the canteen for tea and breakfast. As they entered the place crossing the path with prayer flags, they found the canteen was surrounded by lush green trees and some dry dead leaves on the pavement of the canteen. The weather was sunny with clouds. When they started the trek it was raining, but now it changed to hot from rainy.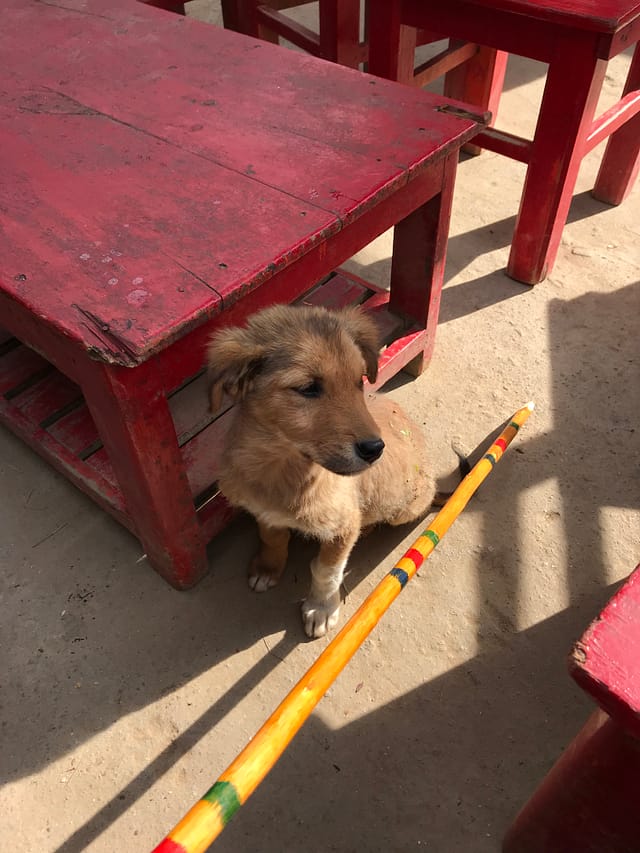 Rhea while having tea noticed a puppy sitting near her feet. She gave him biscuits and egg yolk from her plate. The puppy finished in a few gulps and continued for the next offer. Rhea took an egg from her friend's plate and gave him. Puppy finished the egg in some time. After finishing the food, the puppy started licking rhea's feet out of love and continued to ask for more egg. Now When Rhea had no more food left to offer she asked the dog to sleep and said: "Ghumi poro"(meaning Sleep in her native language).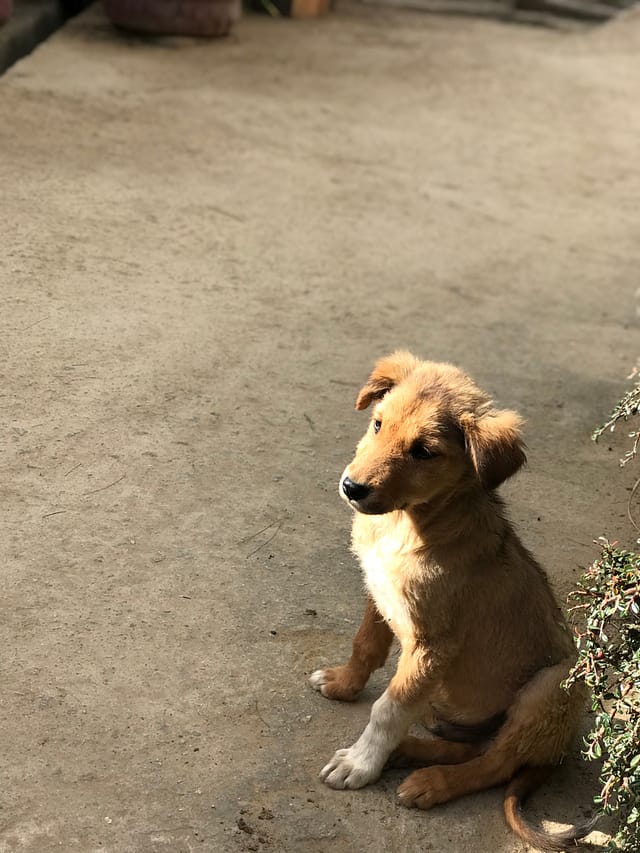 The puppy pivoted and left the place.
After some time, Rhea along with her friends began her trek.
To her surprise, While stepping ahead she found the same puppy sleeping finding a place under bushes.
Oh!! look at her. Seems like Rhea's new little friend understood Bengali.
Let him sleep. , said Rhea while blushing
PS: ME to COVID19 – KORONA (DO NOT DO whatever you are doing in Bengali)
COVID19 – Confused 😕
——————————————————————————
Switch to some hobby like Storytelling
Travelling is fuel to my storytelling. The above story depiction is one of my travel diaries. I am eagerly waiting for the virus to vanish so that I can get the opportunity to pack my bags again. Meanwhile, Take care of yourself and near and dear ones. Polish your skills and develop new hobbies while locked at home.
Continue Social Distancing for few more days!!
Don't be the Carrier, Stay Safe & Stay at home!!!
Let's focus on surviving…
HUMSE HO PAYEGA !!
On a lighter note, If you are feeling low while on house arrest and considering yourself as non-productive, Read the below lines.
The motivation for Isolation: hamesha kuch karna zaruri nahi hota..
aur waise bhi
"Jo kuch nahi karte wo kamaal karte" – SRK