Valley of Flowers – Road trip and Trek for Travel soul
World Tourism Day Special
There is always a roller coaster of emotions whenever I travel to mountains and when the excursion incorporates adventures and treks, such trips double my excitement. A month ago, I have been to Valley of Flowers (alongside Joshimath, Badrinath, Mana town and Auli) which is at 12000 feet above sea level. When I was a kid, Landscape canvases used to be my most loved ones. And I used to draw diverse nature landscape pictures every time. Mountains draped in the clouds, Valley with some unseen flowers and monsoon shower revived those beloved memories in me. I will cherish every minute of this trip for the rest of my life.

How to reach Valley of flowers from Delhi?
While going by Road from Delhi, the below route to follow:
Delhi – Rishikesh – Joshimath – Govindghat – Ghangaria
First Day: Delhi – Rishikesh – Joshimath
Reporting from Delhi , it was like 4-5 hours of vehicle ride towards Rishikesh, where we stopped for some tea and tidbits. From Rishikesh ,it was probably 10 hours ride to Joshimath, where we halted for an overnight stay.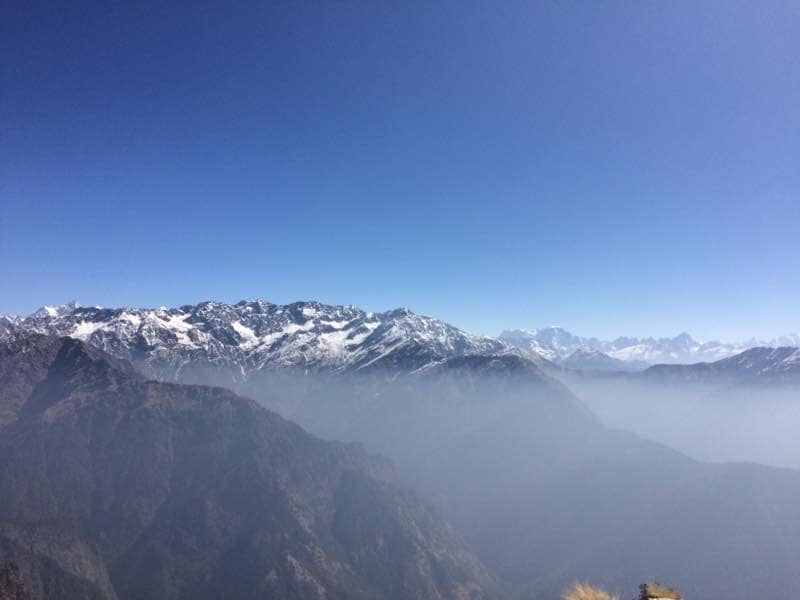 Second Day: Joshimath – Govind Ghat – Ghangria
Next day early in the morning, we left for Ghangaria Town covering Govindghat route. It was an hour ride towards Govindghat from Joshimath. We had our breakfast there. As Ghangria is 14 Km away from Govindghat and to reach to that place we had to trek following a properly kept up trail. So, we spend the rest of the day enjoying the environment in its arm and away from the city chaos. We stayed in Ghangria for overnight.
Note: If you forgot to bring some essentials like raincoats and trekking sticks(for the treacherous roads), you can get it from Govindghat Base camp. (these are helpful stuff to carry when you are visiting valley of flowers during monsoon). Pony services are there. Also, there is helicopter service available up to Ghangria.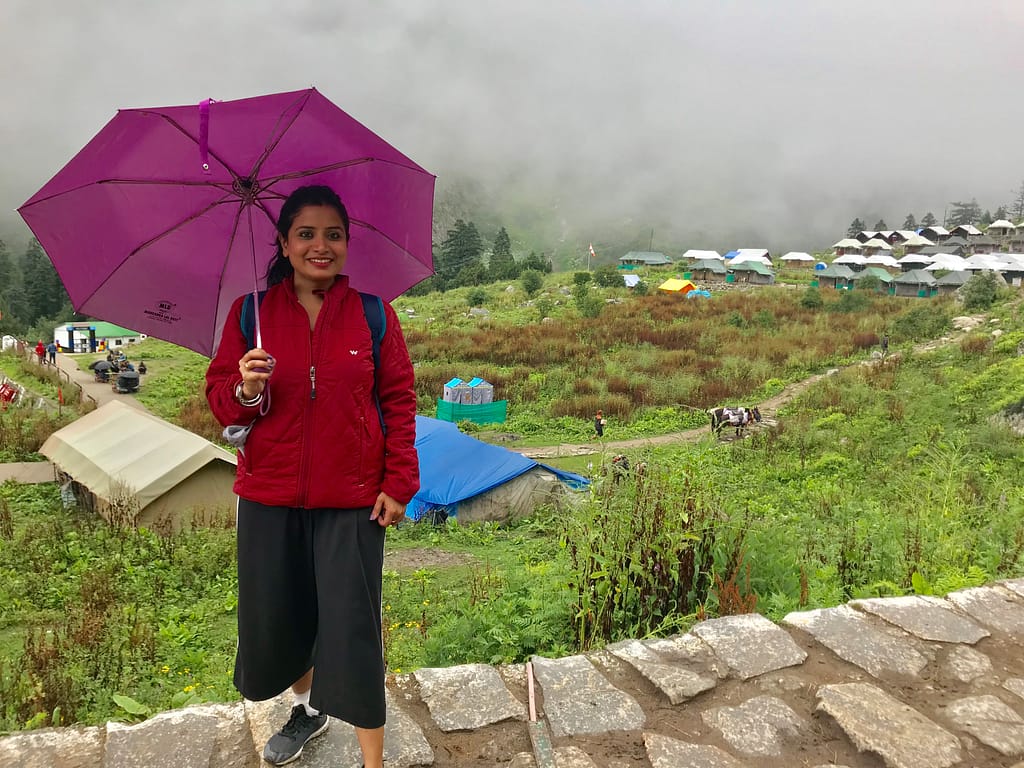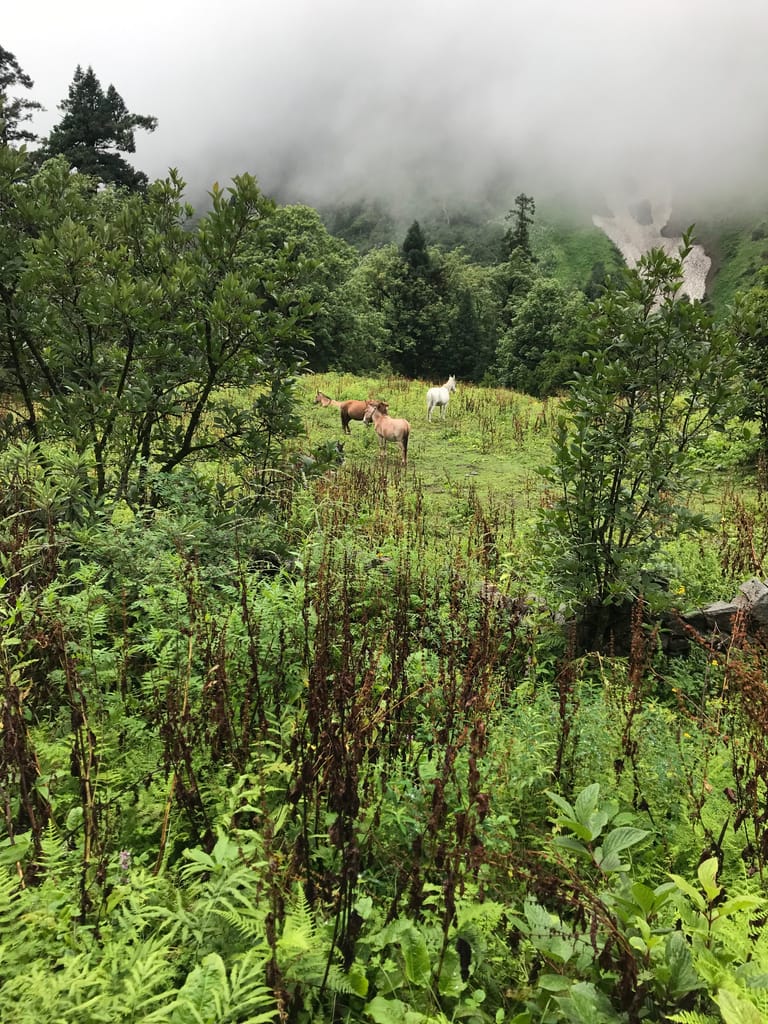 Third day: Ghangria – Valley of Flowers – Ghangria
It was 3 Km trek to valley of flowers from Ghangria. Whole day was not enough to explore it completely. Before entering the valley you have to purchase an entry ticket which will cost you around 150/- per head (valid for 3 days). Porter services are also available.
About Valley of Flowers
Valley of Flowers is an Indian National Park, situated in West Himalaya, Uttarakhand. It is famous for its knolls of endemic alpine flowers and the unique flora found there. This luxuriously diverse territory is likewise home to rare and endangered creatures such as the Asiatic mountain bear, snow leopards, etc. The delicate scene of the Valley complements the rough mountain wild of Nanda Devi National Park. Together they incorporate an exceptional transition zone between the mountain slopes of the Zanskar and Himalaya.
The recreation center stretches over a region of 87.50 km2. This reserve was included in the UNESCO World Network of Biosphere Stores in 2004.
Best Time to Visit – July – September
Valley of Flowers is renowned for the snow-capped verdure and containing 650 types of blossoms. Some of them are Blue Poppy, Campanula, Edelweiss, Epolibium Laxom, Oxyria dyngia, and Wild Celery. (Brahmakamal, a well-known flower while trekking towards Hemkund Sahib Trek). Human home is exceptionally inadequate.
From Ghangaria, there is a scarcity of network and travelers may battle to reach while calling. Simultaneously, this will allow you to appreciate the digital detox moment for a couple of days. You won't regret this little separation while enjoying the ombre shades of the valley with blooming flowers. One exemplary thing is Clean India Campaign is very genuine there. The Forest Department held hands with an NGO in Bhyundar and shaped the Eco Improvement Advisory group for waste administration.
What not to miss? The pleasant Pushpawati River
The Pushpawati ascends from the East Kamet Glacier close Rataban, at the base of the Himalayas close to Garhwal-Tibet fringe. It streams a southerly way to join the Bhyundar Ganga close Ghagharia. The last converges with the Alaknanda, another tributary of Ganges at Govindghat.
Some Mythological References for the Valley of Flower
As per legends, the Pandavas, during their long periods of exile, saw blooms floating down the waterway. So they named the river as Pushpawati.
For some time,it has been known as Nandan Kanan – Indra's nursery, a magical land possessed by fairies and divine beings. Hemkund as it is presently known, is the place Lakshmana did repentance in the wake of killing Ravana's son. The devise beings excused him by showering flowers on him.
Sanjeevini, the mystical herb is believed to have been found here which miraculously resuscitated Lakshmana. That time God showered flowers from paradise, which tumbled to the earth and flourished in the Valley.
I am a big-time enthusiast of pictures and love taking pictures at whatever point I travel to wherever. Also, With regards to gathering memories and saving those travel minutes, Polaroids and Photobook comes next to none. I was surfing the web to get a photo book with some travel pictures printed speaking about my travel journey till now. Zoomin reached me in perfect time and got my travel pictures(20 pictures) printed. The photograph book is 5X5 Inches Hardcover Matt from Zoomin. The pictures are of high quality and have my special moments from some past trips. Apart from Photobook, there are many other products like customized calendars, mugs, framed photos, lay-flat photo book, etc. So, You can get these ordered from there website. You can install their app as well which is available on App Store and Playstore.