Little different from my previous experience of Rohtang Pass was that this time I was traveling in the car and there was no snow. This was my second visit to Rohtang Pass. The path was clear being the month of October 2020. Last time, it was around 2012 that I had visited this place. At that time the place was filled with snow and the route was treacherous to cover while I was on Traveler.
Rohtang Pass is boasted as a "biking favorite spot" because it connects Manali with Leh. A place where bikers rest for some time whilst enjoying the valley.
The Temple
Rohtang which is at the height of 13,050′ ft above sea level is always a pleasure for travel souls. With beautiful peaks and broader valleys, it earns tourism throughout the year. Last time when I visited this place I did not know about Beas Temple in Rohtang. It's a beautiful Igloo shaped temple in a very quiet place. This temple is considered as the origin of River Beas and there is Kund or a place with a spring of chilled water coming out.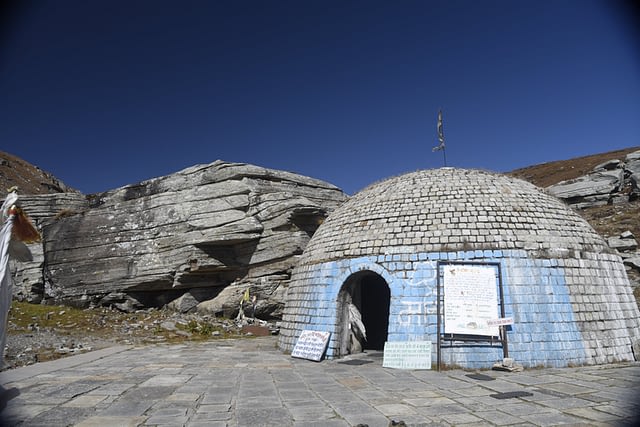 The Temple is believed that Sage Vyas sat and meditated for 12 years at a stretch. Eventually, after his meditation was completed, the water spring got emerged. Ved Vyas is the author of various Purans and a compiler of Vedas(from where he got the name Ved). He was father to Shuka and Dhritarashtra, Pandu and Vidura (Niyogi sons). Also, Vyas had narrated the Mahabharata to Ganesh in Mana, Uttranchal where you can find Vyas Cave(coincidently I visited Mana last year).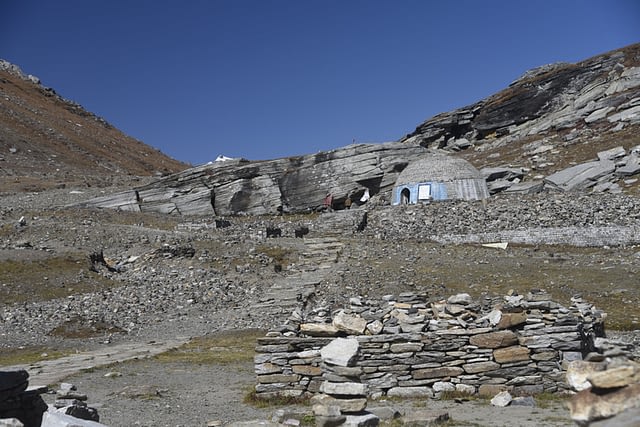 The place highlights quietude and tranquility at best. I sat there for a while. Here, Visitors place small rocks together to get their wishes to become true. The surroundings are awesome.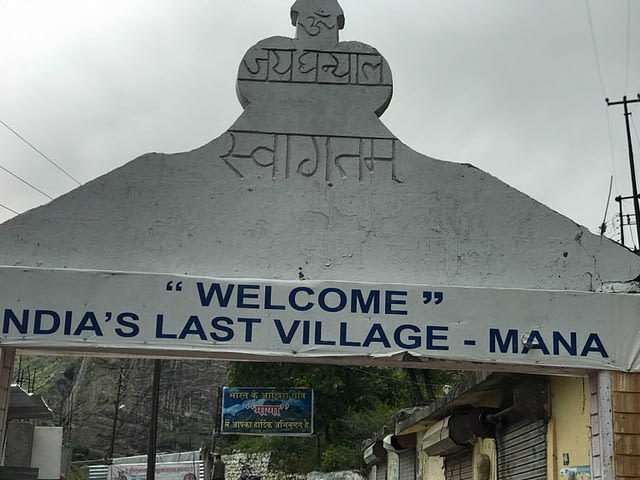 Lesson Learnt
I made the mistake of not carrying a woolen cap along with me. Despite being the month of October and no snow around, the cold wind waves were unbearable. I had to cover my ears using a nylon scarf.
Whenever you travel to Rohtang pass, don't forget your woolens no matter what the month is.