Tales from Bir Billing
Bir Billing has turned out to be one of the preferred places in Himachal Pradesh for quick gateways for travelers. Why? All things considered, there are various purposes behind the affection for this place. I have recently been to this place(on girls trip) and fell in love with it for the reason Bir has the perfect sunsets and I have a special craze for beautiful sunsets in mountains.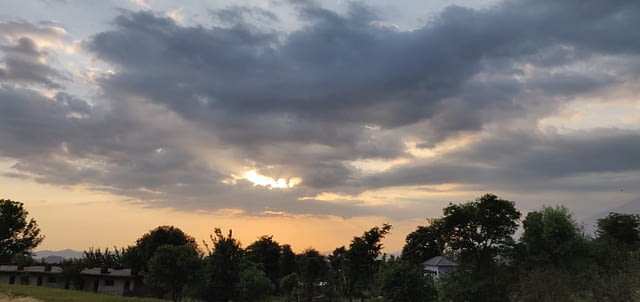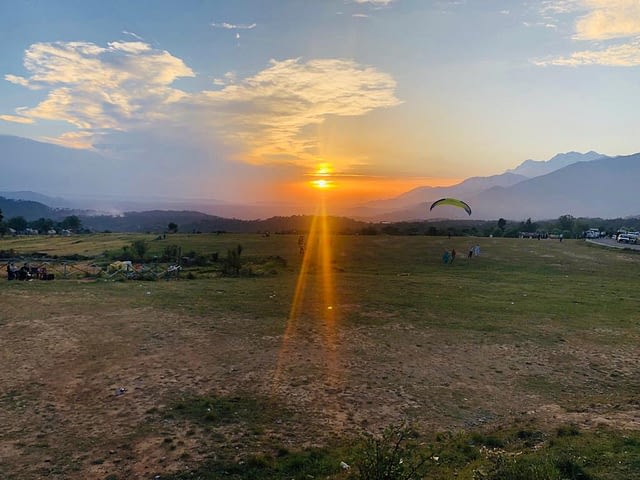 The pretty landscapes, clearer skies, and inquisitive villages make Bir Billing as one of the major attractions. Check out the list of details that can help to plan an outing to this stunning slope station.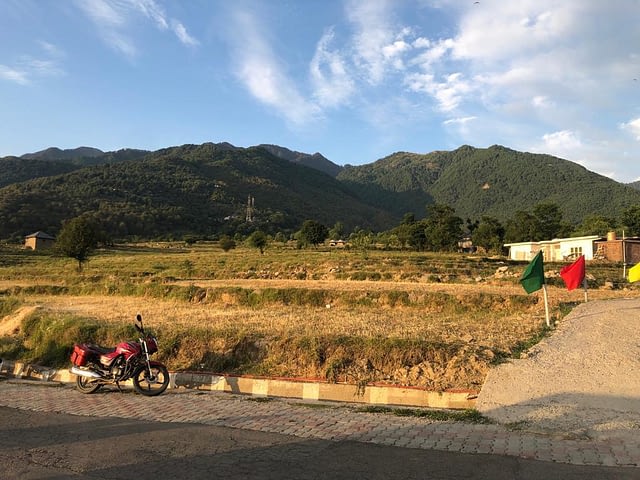 Bir is a little town settled in the valleys of Kangra, Himachal Pradesh. And at a distance of 14 km is another village, Billig. But you would locate that both these towns alluded together. They structure India's best paragliding site and Asia's second-best paragliding site. They stay immaculate bits of mountain excellence.
Also if you wish for a getaway to a calmer and serene hill station in India then Bir Billing is the place you should make a beeline for. Aside from being known for paragliding, this spot is additionally an incredible method to encounter the Tibetan culture by exploring multiple monasteries and famous Tibetian Market.
Here is a glimpse of the cafe where we halted and tried Momos and Thupka.
How to reach Bir Billing from Delhi
From Delhi, you can book sleeper Volvo buses using Redbus app, which will drop you at the Tibetan province or Chougan town. Bir is only 1 km from here and can be effectively come to by walking. The journey is about 11-12 hours long and quite comfortable. And it costs around 1300 per person.
On the off chance that you have your very own vehicle, at that point you can drive it till Bir Billing, the streets are fair for driving and it will take you around 9-10 hours to reach.
The best time to visit Bir Billing relies upon the activities that you are interested to do here. If you want to get away from the heat of Mid-year, April – July is the best time to visit Bir Billing. The climate is charming and cool here and you can likewise have a go at paragliding, stay in camps, trekking, and so on.
For the monsoon lovers, The whole Billing valley looks new and lavish green right now which is very quieting during monsoon which begins between 15 – 30 July and endures till mid-September. Also, you can visit during winter to experience the different scenic views of the mountains while flying during Dec-Feb.
Bir and Billing are both small towns, yet at the same time, there is a great deal to see here in 3-4 days. Whenever you are planning to visit this mystical town, here is a list of some must-visit places.
Paragliding in Bir billing

Paragliding in Bir Billing offers to fly from almost 8000ft for around 20-25 minutes and enjoy the cold breeze. Like many others, it was in our to-do list from the beginning. This is quite a popular activity being Asia's highest and supposedly world's second-best paragliding spot. While flying you can enjoy an exquisite views of the town and spot some monasteries.
Baijnath Mandir

Baijnath Temple is at a distance of around 13km from Bir. This ancient Shiva temple has a Shiva lingam and many artistic wall carvings which can be quite engrossing for the visitors.
Palampur

Last, however not the least, you can likewise take a day excursion to Palampur which is 30 km far from Bir. Palampur is a hill station which is well known for its tea farms and has a couple of pretty spots with great mountain view.
Trip Type: Weekend getaway with friends
Duration: 4days 3nights
No. of people: 5