My First Fashion Collab – The Style Stamp
Hey Guys,
I have been somewhat occupied in the last month and could not pen my contemplations about something special which I have been longing to write.
My last month was much happening – First, the Bhutan Trip(contents – In progress) and second, I got my first spell with Lights, Camera, and Action. In this post, I will talk about Fashion collaboration with "The Style Stamp". This was quite a special one for me being the first one. Despite the fact, It been a year I have started blogging as a hobby (alongside a full-time job), this was my second proper collaboration after Zoomin(for traveling).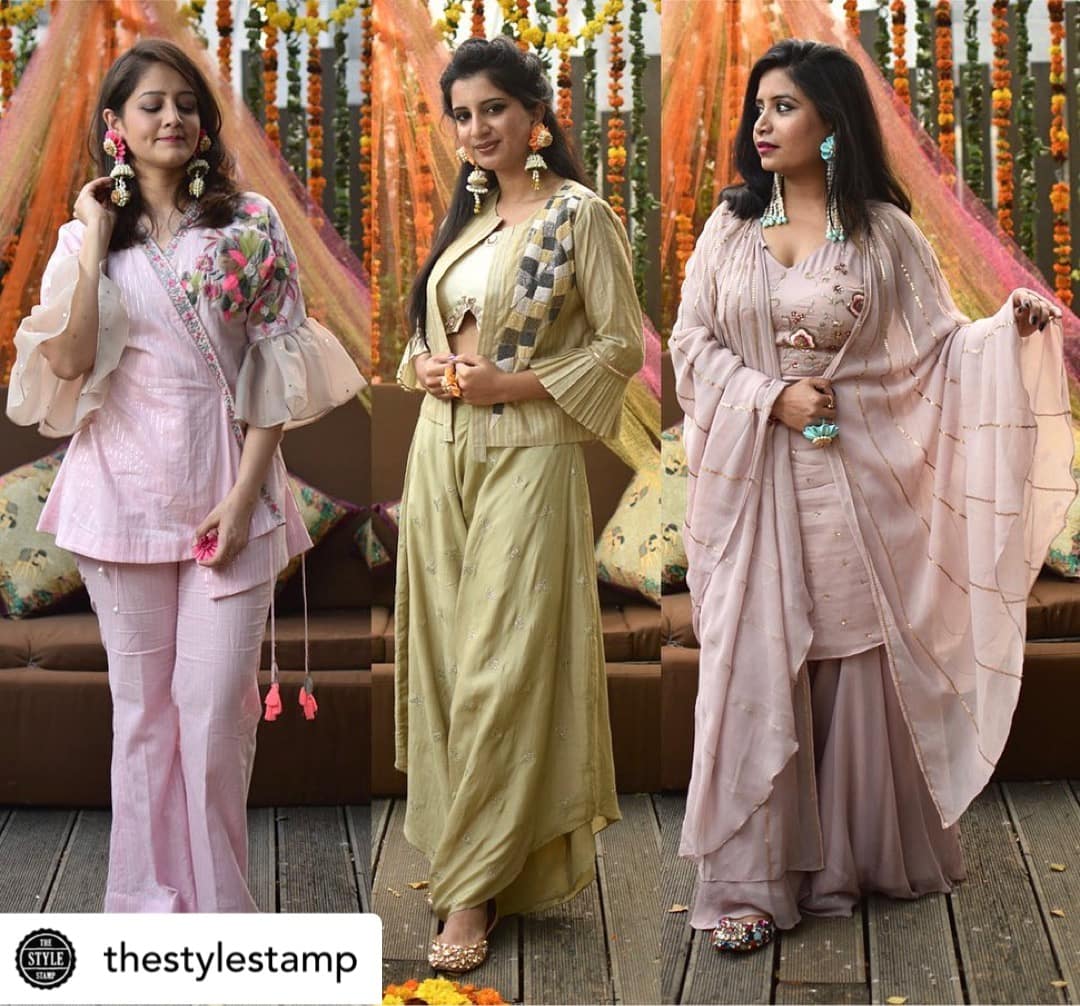 One Day with the Fashion Bloggers
Being a fashion enthusiast, I was very excited as well as reluctant simultaneously. Excited for obvious reasons and reluctant because it was supposed to be shot on weekdays. Anyways, I figured out how to take off and went for the shoot(for 1 day out of 2).
I have been following the Style Stamp page on Instagram for quite a long time. We got associated through the same platform. It was fortunate that they were looking for Delhi based fashion bloggers for 2 days cinematic video shoot for their Wedding look book and I got chosen.
Shooting Day – Haldi and Mehandi Shoot
I went for the Haldi and Mehandi shoot where I met other fashion and style bloggers. It was a great engagement with them as well. It was quite an intriguing day and gush of feelings going through my veins, making me increasingly energized. They had arranged everything from Makeup to Jewellery to Shoes to Ornaments.
Fashion Collaboration with The Style Stamp
The shoot collaborated with different brands for Jewellery, Outfit, Shoes, Make up, etc respectively. I adored all the outfits i.e, sharara for all the models but all were uniquely designed by "Anukrita Baweja Label".
The beautiful bride Model – BongKanyaa
We were shooting for the Haldi and Mehandi Ceremony with Bride and Bridesmaids. I was in the Bridesmaids posse along with 2 other bloggers. Bong Kanyaa who is their Content Creator for Style and Fashion was the Bride Model.
Makeup on Wheels(Vanky on Wheels) i.e. Vanity van was also the first experience.
Vanky on Wheels
Shoot Experience and Gush of Feelings
Being a photographer's wife and someone who loves getting clicked, it was not tough to pose for the shutterbug. However, I should admit while videography, Initially I had no clue what to do, where to look and how to pose. Also, being naive among bloggers, I was a little apprehensive. In any case, I dealt with that easily. In fact, I eventually started enjoying the shoot and finished it with lots of giggles shared with the girl's gang.
I can't thank enough the team who were so cooperating. They had everything well organized for the shoot.
Do check the video link from here.
" There is no better feeling than setting a goal and smashing it." – Hally Berry. But sometimes, unplanned goals and surprises can give you a lifetime experience.
Tell me in the comments area how you like this post!!
Thanks .:)