Hey guys, so I got some amazing products from Bellavita for review
Anti Acne Face Gel Creme:
I am fond of aloe vera gel and you all must be aware of its dominance in the skincare department.
The Gel does wonders which are composed of papaya, turmeric, sandalwood, saffron, glycerine, aloe vera, and other natural ingredients. The fragrance of the gel is amazing and works on all skin types. You can consider it as a cleanser for your pores too with regular usage along with acne removal.
Applying the gel twice a day reduces the acne spots quite effectively.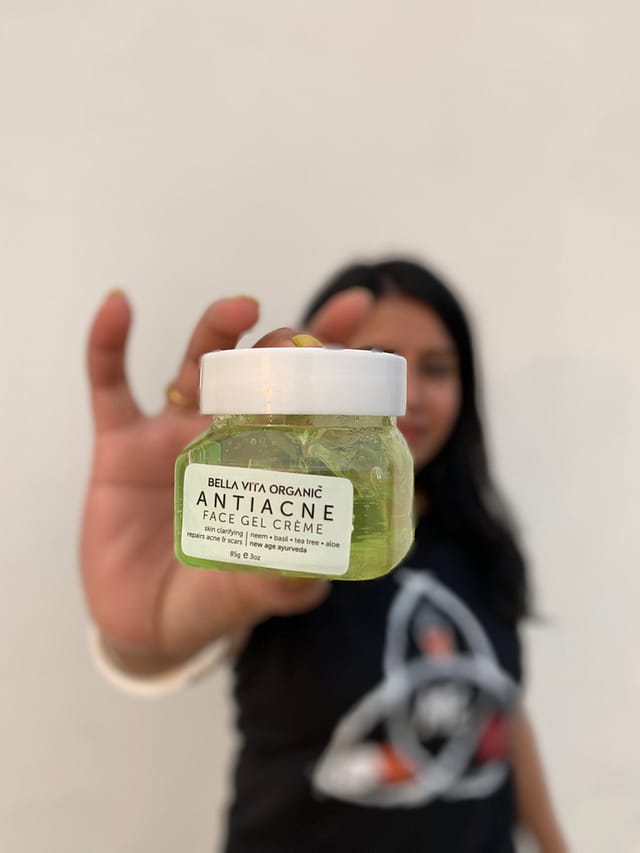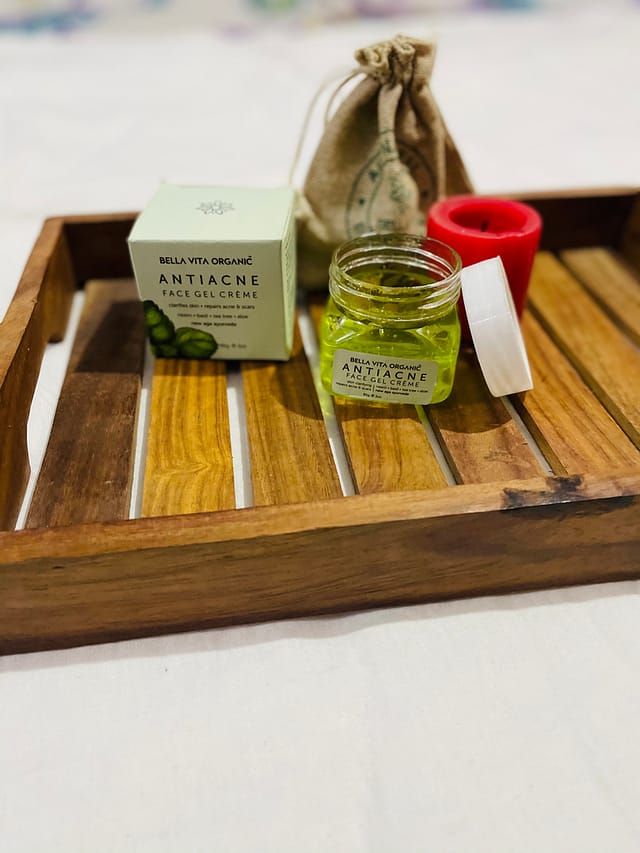 Key Features:
– Hydration and Moisturizer for skin
– Reduces blemishes and dark spots
– Smoothen the skin
– Anti Inflammatory property to fight against the acne-causing bacteria
– Helps in saving skin after sunburn
– Controls the pigmentation problem of the skin if any
– Any age group can use this product
How to use:
Use generous amount after face wash and massage well on face and neck in a circular motion until fully absorbed.
2) Nico Lips Scrub Gel:
Constant pollution, dust, and regular use of lipstick cause the darkening of lips. Although, for the last 1 year I have switched to organic products for makeup but still wasn't able to find a perfect lip scrub for myself. Recently, I received this amazing lip scrub for review and have been trying it for a while. I have noticed visible changes after using it regularly for a month.
This mild lip scrub which is 100% vegan is best for hydrating lips and also rejuvenate dry lips. Its key ingredients are shea butter, olive oil, wheat germ oil, walnut grits, and other natural stuff. The fragrance of carrot seed is amazing and I am in awe of it.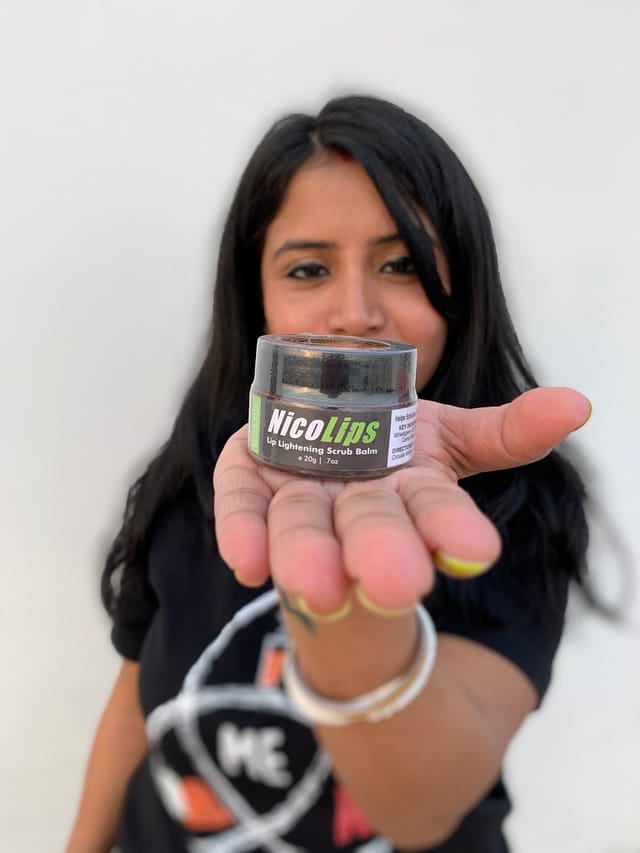 Striking features of the product:
– Healthy luscious lips
– Repairs dry and chapped lips
– Dehydration of lips
– Removes darkness organically
– Works wonders for those who have nicotine stains on lips in removing those stains
– Dark spot removal
For best result, try this lip scrub at least 3-4 times a week for a month..
How to use:
Apply the scrub to your lips and massage in a circular motion. Leave it for 2-3 min and then wash off.
You can order these products from Amazon or their official website.