Banaras, a Beautiful town it is. In contrast to what others have said about the location, I found it to be much cleaner. I loved the warmth of people who have a great sense of humor and storytelling skill. They are good in history as well. People are content, simple, and happy. I found them enjoying the moment and not in any hurry and far away from the rat race. This time I made sure to ask names and remember people not only by faces.
Om – The boat rider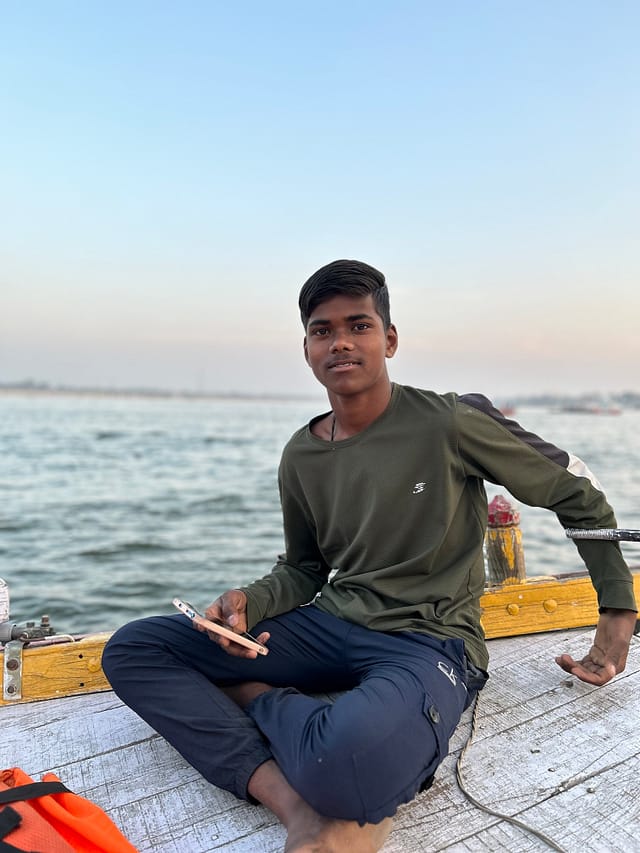 Young and confident teenage lad. He shared all the stories and historical facts of the ghats of the Banaras (a total of 84 ghats). He also showed us the Varanasi Tent City built on sand opposite the Ghats. He was a little shy when I asked him for a picture but later smiled while getting clicked.
Tanuja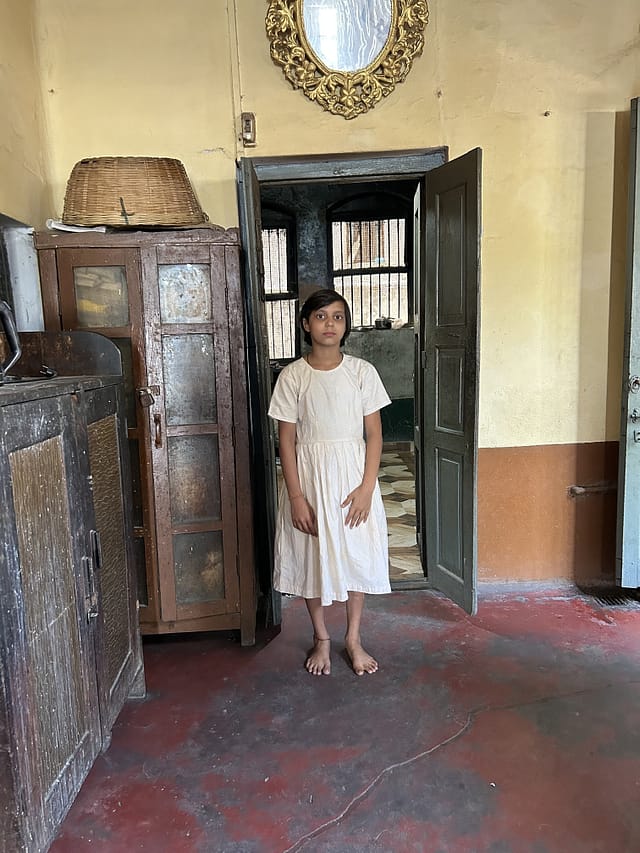 I met her in Anandmayee Ashram. Ever since I planned for Banaras Trip I decided to visit Anandmayee Asharam for sure. And luckily it happened. Tanuja is a gurukul student living in the ashram since the age of 4 and is 12 now. She took me to the room of Anandmayee Maa which was occupied with her personal belongings. She gave me prasad also. I could sense a calm in her personality at her age which I was not sure about when I was 12.
The Famous Banarasi Paan wala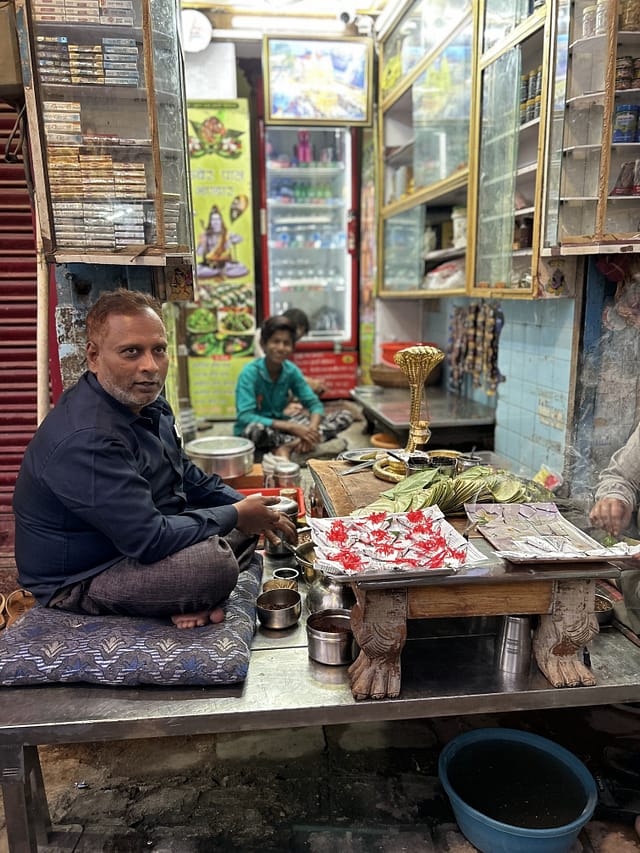 Kuber Pan Bhandar wala shared stories of his vintage shop which is 200 years old. This is shop is the top player in all the pan shops across the country. He told me how all the Bollywood personalities like Amitabh Bachchan, Ajay Devgan , Akshay Kumar , etc don't miss visiting this shop on their visit to the city. I was amazed to find no scanner to pay for after I purchased the pans.
I asked him "Do have Google pay?"
"Hum abhi google voogle ke Chakkar me nahi padhe beta aap cash de do." He said.
The pan costs only 40 rupees which speaks of his humility even after being so famous in his field. This cleared my doubt of Banarasi pan lives up to its reputation and "unlocks your bandh akkal,".
Gudia

A young girl not even in her teens was selling toys, rudraksha malas , damru, dholak , trishul , etc and some puja accessories in Dashvamedh Ghat along with her sister and father. With attentive eyes, a Symmetric nose, and Well defined Jawline she had all the qualities to be portrayed as a beautiful face. I was capturing a frame of the moon and building beside her and She volunteered to pose for me. She was referring to me as Didi. (I wanted to tell her I am aunty for you. Kid :P)
I was short of cash and could not find khulle paise for the items I purchased.
"Koi bat nahi Didi google pay kar do" , she said. (Budding #digitalindia participant.)
Share your banarasi people's stories in the comments.