So Before I proceed to write further about the trek, let me give a backdrop of the place and some disclaimers, and the time I went to this place. I visited this place in October 2020 and See my level of procrastination when I am documenting it after 2 months. It is a pandemic year. Nevertheless, this trip happened following all the norms and safety measures.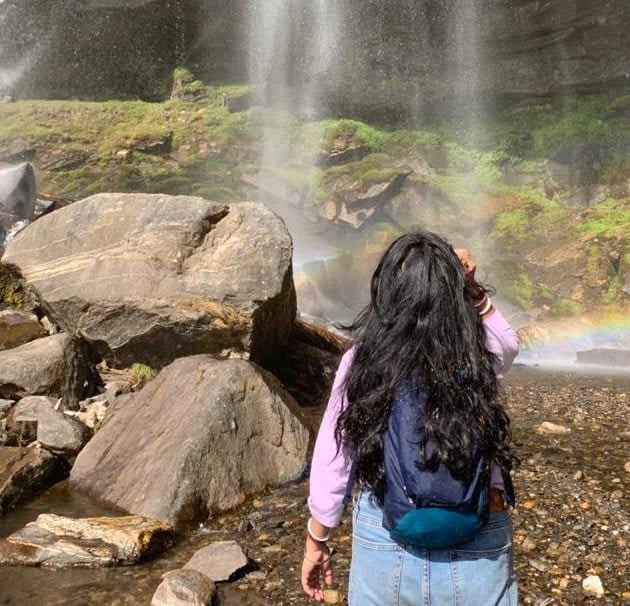 Jogini Falls is a waterfall near the Vashish Temple which flows down to meet River Beas in the Kullu Valley. It is a sacred place to the village Goddess Jogini and is referred to as Shakti Peeth or Female power. It is at a height of 150 ft with loud noises of the water fall and a beautiful pool under it. The WaterFall is a huge one, for me at least, the highest waterfall I have witnessed so far in my life.
The place is indeed a good place to chill, sit, and relax for the whole day. One would not mind spending time dipping own leg in the water and getting the Sun Soaked bath. The path is pretty dangerous and slippery in some places. I would recommend this place for resilient people. We dint know the path so a local acquaintance from Village Koshla accompanied us. I think that was a wise decision, the sleek paths were quite dangerous and he helped me at times from literally falling on the cliff edges.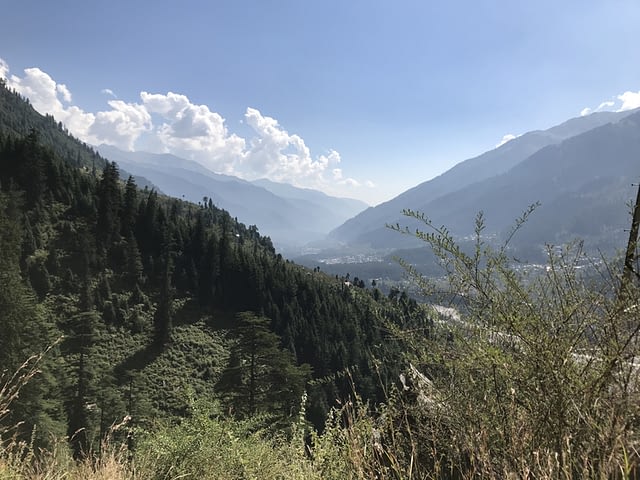 It looks very simple path from far away and the distance is also not much. But once you start walking you enter an adventurous route and better be ready for a lifetime of beautiful memories.
Further, we reached the spot where the waterfall was making beautiful sounds draped with a distinctively visible rainbow. I have never seen rainbows one after another so frequently ever in my life. It was one hell of an experience.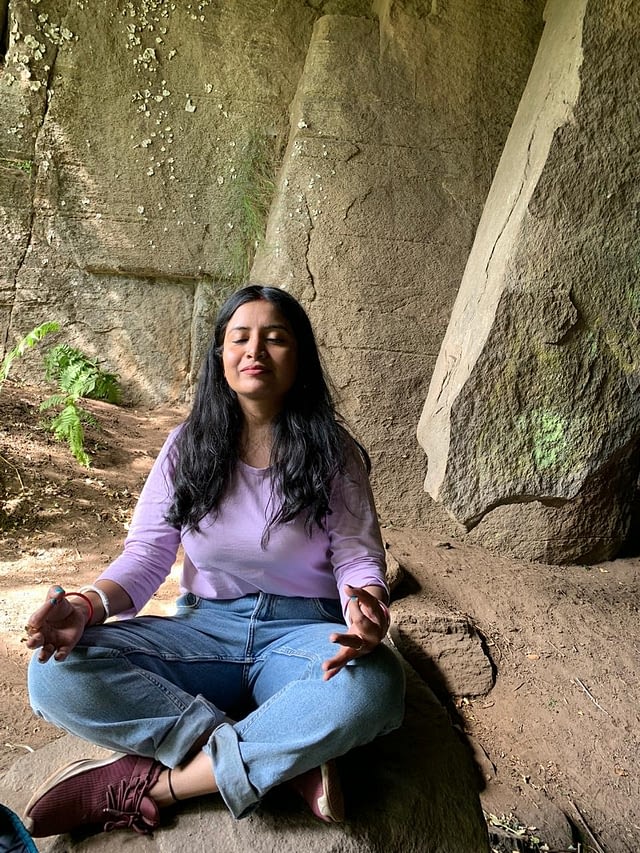 We removed our shoes and socks to cross through the water, or should I say chilled Ice Water. I dint realized at that moment which troubled my feet more, the chilled water or the slippery Rocks under the water where I was setting my feet. So, I crossed the place quickly. We climbed a few big slippery rocks through the water to reach a spot where we were to sit for some time and experience the majestic view of the mountains and waterfall together.
It was difficult to takeout the phone at most times to document the crossing of the waterfall. Still, I have some pictures with me to remember that day by.
Although half of my leg got soaked in water and I trekked back only after drying my feet and jeans.
The return was smooth(still I fell a few times, again near the cliff edges).
By Then the Sun has changed its direction and blessed us with beautiful colors on the sky making it a canvas to paint.
View this post on Instagram